KETR-FM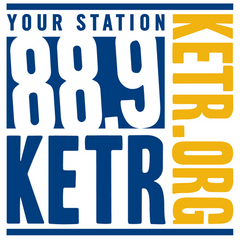 KETR (88.9 FM), is a professionally staffed 100 kW non-commercial broadcast operation in Commerce, Texas, licensed in 1975 to East Texas State University, now Texas A&M University-Commerce.

KETR provides local and national news and information as well as music and entertainment to a potential and approximate 200,000 homes in Northeast Texas. Anchor programs include Morning Edition and All Things Considered from National Public Radio, and A Prairie Home Companion from American Public Media. KETR also produces original long-form and short-form radio programming (i.e.: Notably Texan, The Bluegrass Special, The Lead.)

KETR serves a threefold purpose: To serve the needs of those who live in and travel through Northeast Texas, to provide a professional broadcast atmosphere and workplace for students interested in the field of broadcast, and to act as a marketing tool for Texas A&M University-Commerce.
Series
---
Latest Pieces